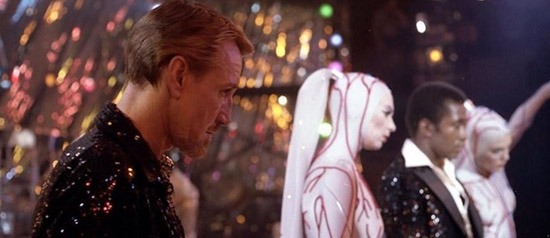 Screening & Live Event
All That Jazz
Introduced by author Matt Zoller Seitz

Dir. Bob Fosse. 1979, 123 mins. New DCP restoration. With Roy Scheider, Ann Reinking, Ben Vereen. Fosse's dazzling, partly autobiographical, partly fantastical musical, largely filmed at the Astoria studio, is an interiorized epic, starring a never-better Scheider as Fosse's alter ego, Joe Gideon, a boozy, pill-addled choreographer negotiating a love life and a career. The footwork is as astonishing as the self-critique. It is an enveloping sensory experience, brilliantly shot and edited.

Tickets for Friday evening screenings: $12 ($9 for senior citizens and students / free for Museum members) and includes admission to the Museum's galleries, which are open until 8:00 p.m.