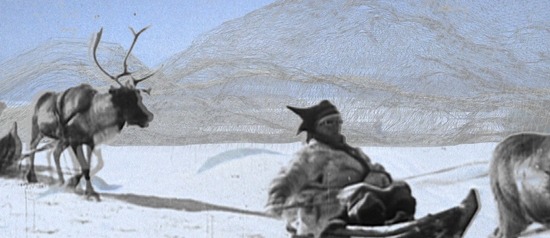 SCREENING
Sandnes 2160
Sunday, June 23, 2013, 3:00 p.m.
Three film/video artists respond to the 150th anniversary of the town of Sandnes, Norway
Presented with support from the Royal Norwegian Consulate General
Sandnes 2160 is an hour-long film/video trilogy with works by three international artists, Gustav Deutsch, Bjørn Melhus, and Raphaele Shirley, responding to the city and region of Sandnes, Norway. The artists were asked to not produce "objective" documentaries, but instead to create entirely subjective fictions. Home movies, narrative fragments, dreamlike sequences, interviews with residents, and recordings from real locations offer new perspectives on the past, present, and future of Sandnes. Austrian filmmaker Gustav Deutsch, a master of found footage, works with home movies from the early days of cinematography to mobile phone movies. German-Norwegian media artist Bjørn Melhus creates a collage-style fictional time travel story. French-American multimedia artist Raphaele Shirley beautifully sculpts a visual landscape blending topographical maps, original footage, and animation. (2010, digital projection)

Curated by Per Platou in Sandnes, Norway, and Elizabeth M. Grady in New York.
Produced by the KINOKINO Centre for Art and Film.

Free with Museum admission on a first-come, first-served basis. Museum members may reserve tickets in advance. For more information about becoming a member and to join online, please click here.​​