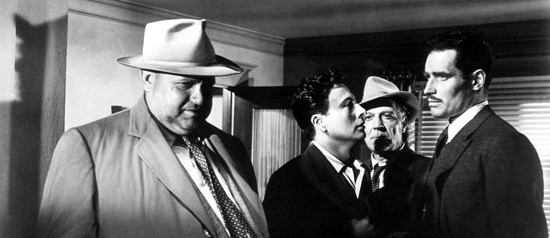 Screening
Touch of Evil
Dir. Orson Welles. 1958, 95 mins.
With Charlton Heston, Janet Leigh, Orson Welles. Welles's technically audacious B-noir masterpiece opens with one of the most justly celebrated single takes in film history. But everything that comes after that in this gripping tale of a Mexican narcotics officer (Heston, in a controversial casting choice) up against a corrupt American cop (a brilliant Welles) in a border town is equally startling. Much of the virtuosic, shadowy cinematography is considered equal to that of Welles's Citizen Kane.

Free with Museum admission.