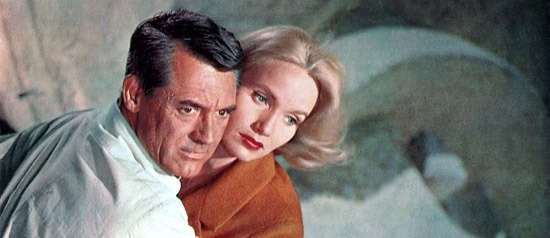 Screening
North by Northwest
Dir. Alfred Hitchcock. 1959, 131 mins.
With Cary Grant, Eva Marie Saint, James Mason, Leo G. Carroll. The culmination of Hitchcock's extraordinary run of masterpieces in the 1950s, this insanely thrilling entertainment stars a never-better Grant as an advertising executive on the run from a dastardly group of spies who have mistaken him for a government agent. Shot in Technicolor and featuring as many vertiginous angles, great escapes, and witty bits of dialogue as one could conceive for a single film, North by Northwest is Hitchcock at his most dizzyingly huge.

Free with Museum admission.