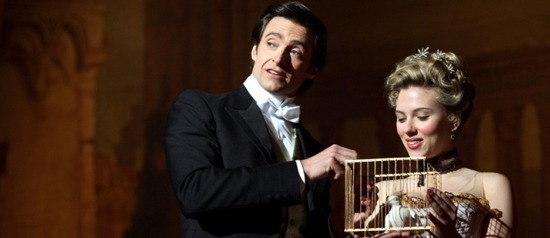 Screening
The Prestige
Dir. Christopher Nolan. 2006, 130 mins.
With Hugh Jackman, Christian Bale, Scarlett Johansson. Rival magicians attempt to outdo each another with increasingly elaborate (and dangerous) tricks andoffstage deceptions. This leads to seduction, murder, the involvement of mysterious scientist Nikola Tesla (David Bowie), and a particularly delightful climax.

Free with Museum admission.