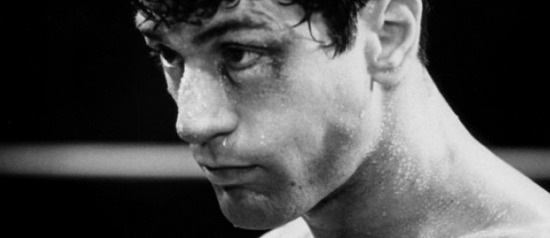 Screening
Raging Bull
Dir. Martin Scorsese. 1980, 129 mins.
Restored 35mm print. With Robert De Niro, Joe Pesci, Cathy Moriarty. With Raging Bull, Scorsese turned the boxing movie on its head, forgoing every cliché to create an indelible work of art. In an Oscar-winning role, De Niro is Jake La Motta, whose life story is dramatized with a mix of Shakespearean tragedy and documentary-like realism. Michael Chapman's glistening black-and-white cinematography is one of the glories of contemporary cinema.

Tickets for Friday evening screenings: $12 ($9 for senior citizens and students) and includes admission to the Museum's galleries, which are open until 8:00 p.m.