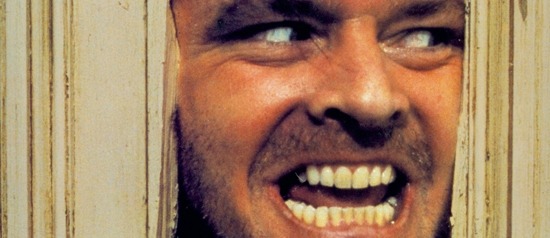 Screening
The Shining
Dir. Stanley Kubrick. 1980, 142 mins.
With Jack Nicholson, Shelley Duvall. Rivers of blood spew from an elevator. The ghosts of two girls beckon in a hallway. An axe blasts through a bathroom wall to get at the terrified woman inside. With one grandly macabre image after another, Kubrick's adaptation of Stephen King's tale of a caretaker driven mad in a cavernous hotel during an isolated Colorado winter is a landmark of art horror.

Free with Museum admission.