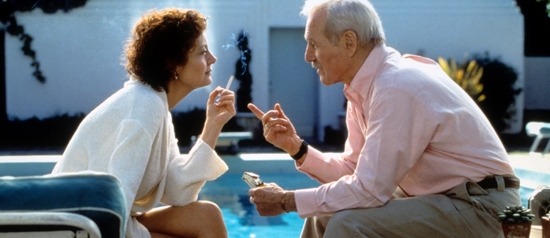 Screening
Twilight
Part of Paul Newman
Saturday, August 6, 2011, 7:00 p.m.
Dir. Robert Benton. 1998, 94 mins.
With Gene Hackman, Susan Sarandon. A contemporary L.A. noir, Twilight is also a rich meditation on aging and death, with Newman as a retired detective who is living in the garage apartment on the property of his movie-star best friends when he becomes embroiled in a mysterious unsolved murder case. The sterling ensemble also features Reese Witherspoon, Liev Schreiber, James Garner, and Stockard Channing.
Free with Museum admission