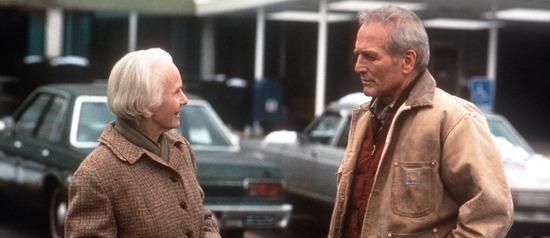 Screening
Nobody's Fool
Part of Paul Newman
Saturday, August 6, 2011, 4:00 p.m.
Dir. Robert Benton. 1994, 110 mins.
With Jessica Tandy. One of the treasures of Newman's late career is his understated and compelling performance as Sully, an out-of-work construction worker avoiding his son and his ex-wife while living in a rooming house owned by his eighth-grade teacher (Jessica Tandy) in upstate New York. This adaptation of the Richard Russo novel is also one of director Robert Benton's finest moments.
Free with Museum admission