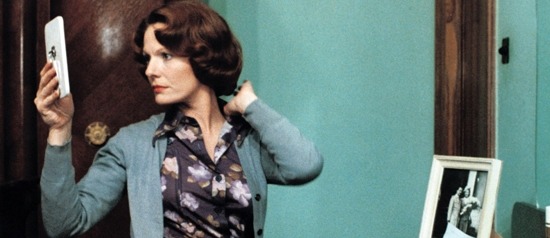 Screening
Jeanne Dielman: 23, Quai du Commerce, 1080 Bruxelles
Dir. Chantal Akerman. 1975, 201 mins. Belgium/France. 35mm print from Janus Films. With Delphine Seyrig. In a small apartment in Brussels lives Jeanne Dielman, a widow, mother, and prostitute whose existence is dominated by routine—the preparation of meals, the running of errands, visits from her clients, and evenings with her teenage son—until the cracks start to show. Chantal Akerman's masterpiece is a singular blend of feminism, modernism, and the avant-garde whose hypnotic rhythms and rigorous attention to detail make for a riveting, unforgettable experience.

"A feminist masterwork of minimalist constraint; a cinematic powerhouse of narrative innuendo: Chantal Akerman's pièce de résistance." —Todd Haynes

Tickets to Friday evening screenings are $10 ($7.50 for students and senior citizens).