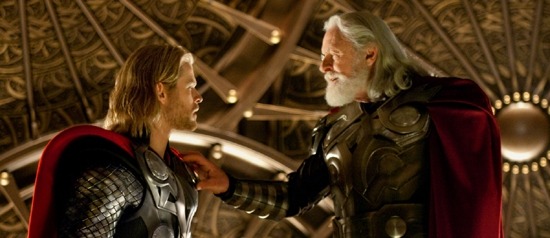 Screening
Thor
Thursday, May 5, 2011, 7:00 p.m.
In Dolby Digital 3-D
Dir. Kenneth Branagh. 2011, 114 mins.
Rated PG

Dolby Digital 3-D, courtesy Paramount Pictures. With Chris Hemsworth, Anthony Hopkins, Natalie Portman. In one of the year's most eagerly anticipated epic adventure films, the Mighty Thor of Asgard—a powerful but arrogant warrior—is banished to Earth after his reckless actions reignite an ancient war. When a dangerous villain from his world sends their darkest forces to invade Earth, Thor learns what it takes to be a true hero. The Hollywood Reporter calls it "a universe-rattling spectacle full of sound and fury with a suitably epic design, solid digital effects and a healthy respect for the comic-book lore that turned a mythological Norse god into a founding member of the superhero team known as The Avengers."
Tickets: $15 public / $10 Museum members / Free for Silver Screen and Red Carpet Kids members and above. Members may reserve tickets in advance by calling 718 777 6800. Advance online sales will be available until noon on the day of the event. Following this, tickets will be available at the door. Rental of 3-D glasses included with admission.