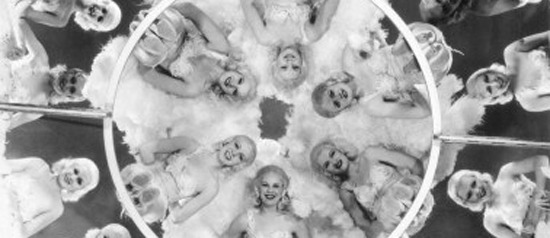 Screening
Fashions of 1934
Dir. William Dieterle. 1934, 78 mins.
35mm print. With William Powell, Bette Davis. Musical numbers by Busby Berkeley. Fashions of 1934 is one of a long line of films from the 1930s and 1940s that exploited the success of New York's super-revues, such as the Ziegfeld Follies and George White's Scandals. Berkeley's musical number "Spin a Little Web of Dreams" combines the sensuousness of the Follies' costuming and décor with his trademark kaleidoscopic choreography. As its title suggests, the film is set in the fashion industry and tackles such issues as creativity versus commerce, originality versus copying, exclusivity versus mass availability, and the rivalry between Paris and New York.

Free with Museum admission.