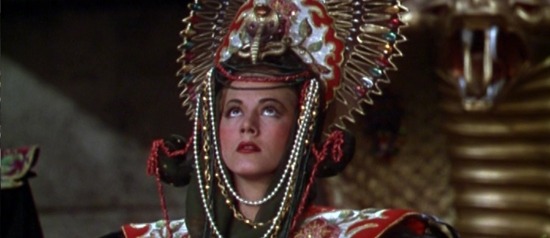 Screening
Cobra Woman
Dir. Robert Siodmak. 1944, 117 mins.
35mm print. With Maria Montez, John Hall, Sabu. A star of Universal's Technicolor adventure films in the 1940s, the Dominican-born siren Maria Montez became the centerpiece of Jack Smith's Hollywood idolatry two decades later. In Cobra Woman, she is cast in a dual role as Tollea of the South Seas and her evil sister, Naja, priestess of the Cobra People on a forbidden island. The film showcases her charms in Vera West's sensuously soft pastel gowns as well as gaudier outfits.

Free with Museum admission.