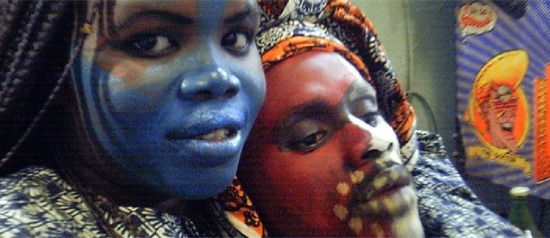 Screening & Live Event
Yoole, The Sacrifice
Introduced by Moussa Sene Absa
Dir. Moussa Sene Absa. 2010, 75 mins. Digital projection. Absa's latest film returns to subjects explored in his 1997 feature film,
Terranga Blues,
but this time as a poetic documentary. In April 2004, a boat was found in Barbados with eleven dead bodies on board; the boat had left Senegal four months earlier. Absa, lecturing in Barbados at the time, went home to find out more about the dreams and ambitions of the men found on the boat. He talks to youngsters who speak of betrayal by the Senegalese government. This poignant, moving film is a cry for love.
Free with Museum admission.