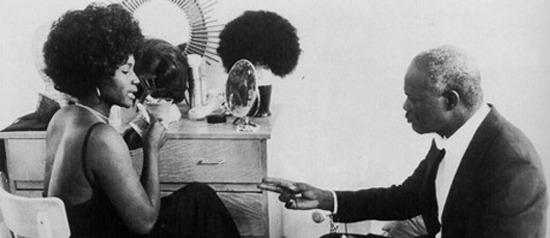 Screening & Live Event
Xala
Introduced by June Givanni
Dir. Ousmane Sembène. 1975, 123 mins.
35mm print. With Thierno Leye. This satire about post-independence Senegal is a critique of the incoming African nationalist leaders, their Western supporters, and the departing colonial officers. The story about a member of the petit bourgeoisie who buys his way into power and takes a third wife who is the age of his daughter is a vehicle for Sèmbene's sharp scrutiny of corruption, class, and gender politics. June Givanni is an independent curator who has programmed for the British Film Institute and the Toronto International Film Festival.

Free with Museum admission.