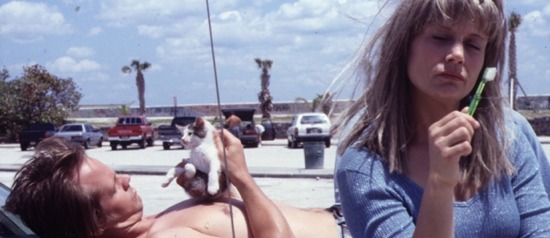 Screening
River of Grass
Saturday, April 2, 2011, 3:00 p.m.
Dir. Kelly Reichardt . 1994, 100 mins. 16mm print. With Lisa Bowman, Larry Fessenden. A 30-year-old woman takes off with a drifter, leaving her children and husband behind, and the pair becomes a hapless would-be Bonnie and Clyde, stumbling through the sterile South Florida landscape. Reichardt's debut feature announced her laconic, observational style. Critic Jonathan Rosenbaum called it "a canny, contemporary portrait of shiftlessness."

Free with Museum admission.