PAST PROGRAMS – 2001
Retrospectives and Other Film Series »
Personal Appearances, Previews, and Other Events »
Collaborations »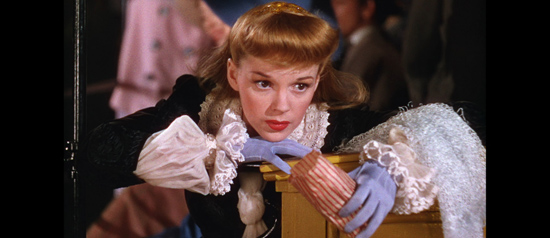 RETROSPECTIVES AND OTHER FILM SERIES
Alice's Adventures on Film
December 22–31, 2001
View details » Live Action Feature: Alice in Wonderland
Disney's "Alice" Cartoons
Puppets and Live Action: Alice in Wonderland
Dreamchild
Animated Feature: Alice in Wonderland

A Weekend with Willem Dafoe
January 6–7, 2001
View details » The Last Temptation of Christ
Shadow of the Vampire
Platoon
Light Sleeper

Composing for Film
April 7–21, 2001
View details » A Pinewood Dialogue with Philip Glass: Mishima: A Life in Four Chapters
Kundun
Vertigo
Spellbound
Chamber concert by the American Composers Orchestra
Altered States
A Pinewood Dialoque with Carter Burwell and Skip Lievsay: Barton Fink
A Pinewood Dialoque with Paul Chihara: Working with Sidney Lumet
A Pinewood Dialogue with David Raksin: Laura
The Bad and the Beautiful

Critical Passions: Movies Selected by the New York Film Critics Circle
February 3–March 4, 2001
View details » The Player
Two of Three Things I know About Her... (Deux ou Trois Choses Que Je Sais D'elle)
Last Year at Marienbad (L'annee Derniere a Marienbad)
The Right Stuff
And Life Goes On... (Zendegi Va Digar Hich...)
The Public Enemy
L'avventura
The Shop Around the Corner
The Fury
Manhunter
My Man Godfrey
Rules of the Game (La Regle Du Jeu)
The Heroic Trip (Dongfang San Xia)
Shoot the Piano Player (Tirez sur le Pianiste)
The Go-Between
The Girl from Chicago
Touch of Evil
Celine and Julie Go Boating (Celine et Julie Vont en Bateau: Phantom Ladies Over Paris)
The Wild Bunch
Apocalypse Now
Say Anything
Sunday Bloody Sunday

Frankenstein Film Fiesta
October 27–28, 2001
View details » Frankenstein Film Fiesta
The Revenge of Frankenstein
The Golem
The Spirit of the Beehive

Gary Cooper: A Centennial Celebration
June 2–July 1, 2001
View details » The Virginian
A tribute by the Academy of Motion Pictures Arts and Sciences
Morocco
The Winning of Barbara Worth
A Farewell to Arms
Design for Living
The Adventures of Marco Polo
The Wedding Night
Mr. Deeds Goes to Town
Meet John Doe
The Pride of the Yankees
For Whom the Bell Tolls
Ball of Fire
Sargeant York
The Westerner
High Noon
The Fountainhead
The Hanging Tree
Vera Cruz
Man of the West

Hollywood Meets the Avant-Garde
September 15–16, 2001
View details » The Bluebird, preceded by Dreams of a Rarebit Fiend
Lecture by Cecile Starr: Busby Berkeley and America's Pioneer Abstract Filmmakers
Borderline
Lecture by Bruce Posner: Slavko Vorkapich and Robert Florey: Masters of Expressionism in American Film

Hollywood on the Homefront: American Film in the 1940s
July 21–September 9, 2001
View details » Citizen Kane
Casablanca
Twelve O'clock High
Since You Went Away
To Be or Not To Be
Hail the Conquering Hero
The Bank Dick
Buck Privates
Shadow of a Doubt
Kings Row
The Black Dahlia
The Lost Weekend
Monsieur Verdoux
This is the Army
They Were Expendable
The Best Years of our Lives
Boomerang!
The Stranger
Mildred Pierce
The Lady from Shanghai
Meet Me in St. Louis
The Clock
All the King's Men
The Senator Was Indiscreet
Double Indemnity
The Big Clock
Force of Evil
Moonrise
Home of the Brave
Pinky
Pitfall
The Reckless Moment

Masterclass: The Art of Film Editing
December 1–18, 2001
View details » An Afternoon with Tim Squyres: Crouching Tiger, Hidden Dragon
An Afternoon with Carol Littleton: Beloved
An Afternoon with Craig McKay: The Silence of the Lambs
Apocalypse Now Redux
An Afternoon with Dede Allen: Reds
An Afternoon with Alan Heim: Lenny
An Evening with Andrew Mondshein: The Sixth Sense

Michael Cimino
October 13–21, 2001
View details » The Deer Hunter
Year of the Dragon
The Sicilian
Heaven's Gate
Thunderbolt and Lightfoot
A Pinewood Dialogue with Michael Cimino: The Sunchaser

Ray Harryhausen's Handmade Fantasies: A Program of the New York International Children's Film Festival
February 17–23, 2001
View details » The Seventh Voyage of Sinbad
Mysterious Island
Earth vs. the Flying Saucers

Repertory Nights
July 7–September 30, 2001
View details » French Cancan
M*A*S*H
The Garden of the Finzi-Continis
Cruel Story of Youth
Fireworks
Tom Jones
The Trial
The 400 Blows
The 39 Steps
The Edge of the World
Hiroshima, Mon Amour
Pather Panchali
Z

Shadow Play: Avant-Garde Views of Early Cinema
November 3–18, 2001
View details » Dancers, Trains, and City Streets: Moving Imagegs Present the Attractions of Modernity
The Impossible: Chapter one, "Southwark Fair"
Nervous System Performance: New York Ghetto Fish Market
Nervous System Performance and Films
A Trick of Light
Lumiere & Company
Film Before Film
A Mechanical Medium
Mother Dao the Turtleike
Eadweard Muybridge, Zoopraxographer

Social Engineering: Highlights from the A/V Geeks Educational Film Archive
September 22–30, 2001
View details » Social Engineering
Huh?
Clean Body, Clean Mind
Oops!
Cinema VD: Sin, Sex, and Sores
As the Office Turns
Drugs, Drugs, Drugs
Could This Have Happened by Accident?

The Films of William Randolph Hearst
March 10–April 1, 2001
View details » Enchantment
Beauty's Worth
Hearst's Serial Queens
Getting Mary Married
Janice Meredith
Hearst's Cartoon Studio
Humoresque
Back Pay
Quality Street
Beverly of Graustark
The Pride of Palomar
The Mask of Fu Manchu
Gabriel Over the White House
Going Hollywood
American Experience: The Battle Over Citizen Kane
Citizen Kane

The Lifetime Series: A Catherine Breillat Retrospective
October 6–7, 2001
View details » A Pinewood Dialogue with Catherine Breillat: Romance
A Real Young Girl
Tapage Nocturne
36 Fillette
Dirty Like an Angel
Perfect Love!

The Lifetime Stories: A Liv Ullman Retrospective
January 13–28, 2001
View details » Shame
The Passion of Anne
Scenes from a Marriage
Hour of the Wolf
Sophie
Liv Ullman: Scenes from a Life
A Pinewood Dialogue with Liv Ullman: Faithless
Cries and Whispers
The Emigrants
Private Confessions
Kristin Lavransdatter

The Retrospective Eye: A Brian De Palma Retrospective
May 5–27, 2001
View details » Greetings
Blow Out
De Palma in 70mm: Casualties of War
De Palma in 70mm: The Untouchables
Sisters
Mission: Impossible
Raising Cain
Carrie
Hi Mom!
Obsession
Body Double
Phantom of Paradise
Dressed to Kill
The Fury
Mission to Mars
Scarface
Carlito's Way

Vulgar Genius: The Movies of Mel Brooks
July 7–15, 2001
View details » The Twelve Chairs
The Producers
Silent Movie
Blazing Saddles
Young Frankenstein
High Anxiety
The History of the World, Part One
Spaceballs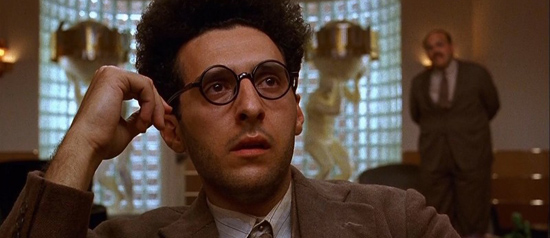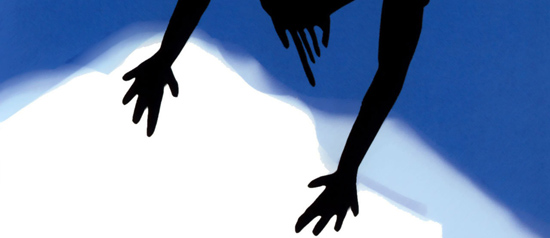 PERSONAL APPEARANCES, PREVIEWS, AND OTHER EVENTS
Back to top »
ABCD
November 28, 2001
Screening with Krutin Patel in person
A Hard Day's Night
April 9–13, 2001
Spring Break screening
Ali
December 2, 2001
Screening with Michael Man in person
Barton Fink
April 15, 2001
Screening with Carter Burwell and Skip Lievsay in person
Blow
April 6, 2001
Preview screening with Ted Demme and Nick Cassavetes in person
Faithless
January 21, 2001
Screening with Liv Ullmann in person
Ghosts of Mars
August 9, 2001
Screening with John Carpenter in person
Greed: A Reconstruction
November 24–25, 2001
Screening
Greed
November 24, 2001
Book signing with Richard Koszarski in person, author of
Von: The Life and Films of Erich Von Stroheim
I Love Lucy: "Job Switching"
October 13, 2001
Book signing with Kathleen Brady in person, author of
Lucille: The Life of Lucille Ball
Jazz-Age Gold Digger: The Woman Behind a Woman of Paris
April 29, 2001
Screening with Constance Rosenblum in person
Lantana
December 10, 2001
Screening with Anthony LaPaglia and Barbara Hershey in person
Laura
April 21, 2001
Screening with David Raksin in person
Liv Ullmann: Scenes from a Life
January 20, 2001
Discussion with Edward Hambro and Liv Ullmann in person
Mishima: A Life in Four Chapters
April 7, 2001
Screening with Philip Glass in person
Museum of the Moving Image Salutes Julia Roberts
Honorary tribute to Julia Roberts
Place as Interface: Putting Wireless and Mobile Computing in Context
April 11, 2001
Panel discussion with Robert Fabricant, Vincent Luciano, Casey McCarthy, and Tobias Hollerer in person
Rear Window
November 3, 2001
Screening with Steven Derosa in person, author of Writing with Hitchcock
Romance
December 22–31, 2001
Screening with Catherine Breillat in person
Sidewalks of New York
September 6, 2001
Preview screening followed by Pinewood Dialogue with Ed Burns in person
Spellbound
April 8, 2001
Screening with Royal Brown in person
Stanley Kubrick: A Life in Pictures
July 17, 2001
Screening
Student Academy Awards Regional Finals
April 22, 2001
Awards ceremony
Tape
October 19, 2001
Screening with Richard Linklater in person
The Anniversary Party
June 1, 2001
Preview screening followed by Pinewood Dialogue with Jennifer Jason Leigh and Alan Cumming in person
The Making of Monsters, Inc
November 9, 2001
Discussion with Peter Docter in person
The Sunchaser
October 21, 2001
Screening with Michael Cimino in person
Until the End of the World
February 24, 2001
Director's cut with Wim Wenders in person
Vertigo
April 8, 2001
Screening with Royal Brown in person
Waking Life
October 20, 2001
Screening with Richard Linklater in person
Working with Sidney Lumet
April 15, 2001
Preview screening followed by Pinewood Dialogue with Paul Chihara in person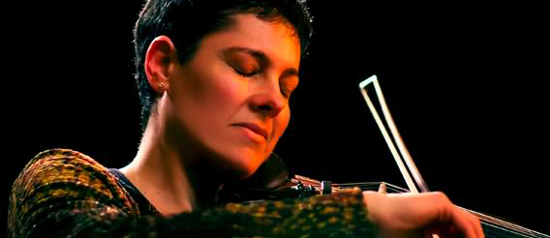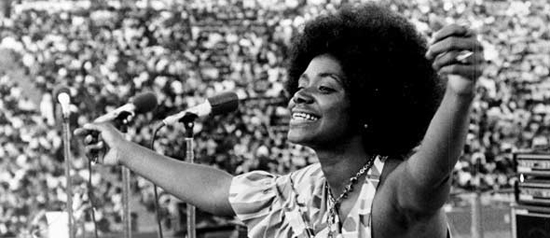 COLLABORATIONS
Back to top »
Moving Image at Socrates Park: Living on the Edge
July 11–August 15, 2001
Presented by Museum of the Moving Image and Socrates Sculpture Park
View details » Pericles in America
Tango
A Jumpin' Night in the Garden of Eden
Wattstax
The Italian