PAST PROGRAMS – 1999
Retrospectives and Other Film Series »
Personal Appearances, Previews, and Other Events »
Collaborations »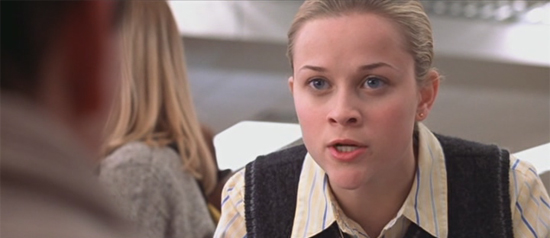 RETROSPECTIVES AND OTHER FILM SERIES
Sleepless Nights: A Paul Schrader Retrospective
January 9–24, 1999
View details » Taxi Driver
The Last Temptation of Christ
Affliction
New Blue
Blue Collar
Mishima: A Life in Four Chapters Pickpocket
A staged reading of The Cleopatra Club, a play by Paul Schrader American Gigolo
Cat People
Light Sleeper
Patty Hearst
The Comfort of Strangers

A Nancy Savoca Retrospective
January 30–31, 1999
View details » True Love
Dogfight
If These Walls Could Talk
Household Saints
The 24 Hour Woman

Jazz on Film
February 6–28, 1999
View details » Texas Tenor: The Illinois Jacquet Story
The Last of the Blue Devils
The Tic Code
Robert Altman's Jazz '34
Duke Ellington: Reminiscing in Tempo
Black and Tan
Daybreak Express
Jivin' in Be-Bop
Look Out Sister
Thelonious Monk: Straight, No Chaser
Jammin' the Blues
Smash Your Baggage
Artie Shaw and His Orchestra
Artie Shaw and His Orchestra in Symphony of Swing
Borrah Minnevitch and His Harmonic School
Red Nichols and His World Famous Pennies
Desi Arnez and His Orchestra
Red Nichols and His Five Pennies
Paris Blues
Round Midnight
Jazz on a Summer's Day
Mickey One
Imagine the Sound
Louie Bluie
The International Sweethearts of Rhythm

JAZZTOONS:
Felix the Cat Woos Whoopee
The Old Man of the Mountain
Allegretto
The Interview
Particles in Space
Tal Farlow
Swing You Sinners
The Whoopee Party
Music Land
Woodland Cafe
Begone Dull Care
Adventures of an *
Tender Game
Boogie-Doodle
I Heard
Study No. 5
Jasper in a Jam
The Three Little Bops
Snow White
After You've Gone
All the Cats Join In
Dixieland Droopy
Urbanissimo
Voyage to Next
Bumble Boogie
Bridgehampton
Ko-Ko

Richard Lester
March 6–14, 1999
View details » Richard Lester!
The Running, Jumping, Standing Still Film
A Hard Day's Night
The Knack...And How to Get It
Help!
How I Won the War
The Bed-Sitting Room
Robin and Marian
Petulia
A Funny Thing Happened on the Way to the Forum

Serene Intensity: The Films of Ernie Gehr
March 20–28, 1999
View details » PROGRAM ONE:
Morning; Wait; Reverberation; Serene Velocity; Table

PROGRAM TWO:
Transparency; Shift; Field; Mirage; History

PROGRAM THREE:
Untitled; Rear Window; This Side of Paradise; Side/Walk/Shuttle

PROGRAM FOUR:
Behind the Scenes; For Daniel

PROGRAM FIVE:
Still

PROGRAM SIX:
Eureka; Signal-Germany on the Air; Untitled: Part One

The Greatest: Muhammad Ali on Film
April 3–18, 1999
View details » Ali the Fighter
When We Were Kings
The Greatest
Muhammad Ali, The Greatest

A Weekend of Stan Brakhage
May 1–2, 1999
View details » Brakhage
Mothlight
I...Dreaming
The Chartres Series
Stellar
Concrescence
Commingled Containers

Fred Astaire Centennial Celebration
May 8–June 6, 1999
View details » The Gay Divorcee
Top Hat
Swing Time
Roberta
Shall We Dance
Follow the Fleet
The Story of Vernon and Irene Castle
A Damsel in Distress
Easter Parade
The Barkleys of Broadway
You'll Never Get Rich
You Were Never Lovelier
Royal Wedding
Funny Face
The Band Wagon
Three Little Words
Silk Stockings
Finian's Rainbow

This Mad Masquerade: Valentino, Fairbanks, Barrymore, and Chaney in the Jazz Age
June 12–27, 1999
View details » The Lamb
Dr. Jekyll and Mr. Hyde
The Sheik
He Who Gets Slapped
The Three Musketeers
The Black Bird
The Beloved Rogue
Monsieur Beaucaire
The Phantom of the Opera
Tempest
The Eagle
The Thief of Bagdad

Fourth of July Weekend
July 3–4, 1999
View details » Saving Private Ryan
The Thin Red Line

John Ford, Western Poet
July 10–August 8, 1999
View details » Straight Shooting
Hell Bent
The Iron Horse
Stagecoach
Directed by John Ford
Three Bad Men
Drums Along the Mohawk
My Darling Clementine
The Three Godfathers
Fort Apache
Wagon Master
She Wore a Yellow Ribbon
Rio Grande
The Searchers
The Horse Soldiers
Two Rode Together
The Man Who Shot Liberty Valance
Sergeant Rutledge
How the West was Won: "The Civil War"
Cheyenne Autumn

Once Upon a Time: The Films of Sergio Leone
August 21–September 5, 1999
View details » Once Upon a Time in the West
A Fistful of Dollars
For a Few Dollars More
The Good, the Bad, and the Ugly
The Colossus of Rhodes
Once Upon a Time in America
A Fistful of Dynamite

Chaos and Comedy: The Films of Blake Edwards
September 11–25, 1999
View details » Breakfast at Tiffany's
Experiment in Terror
Days of Wine and Roses
The Pink Panther
A Shot in the Dark
Operation Petticoat
What Did You Do in the War, Daddy?
The Party
10
S.O.B.
Darling Lili
Victor/Victoria

Projecting Desire: The Films of Pedro Almodovar
October 2–17, 1999
View details » Pepi, Luci, Bom
Women on the Verge of a Nervous Breakdown
What Have I Done to Deserve This?
High Heels
Law of Desire
Kika
Labyrinth of Passion
Live Flesh
Matador
The Flower of My Secret
Dark Habits
Tie Me Up! Tie Me Down!

The End of the World and Other Comedies: A Don McKellar Retrospective
October 23–24, 1999
View details » Twitch City
Blue
Last Night
Elimination Dance
Bloody Nose
Highway 61

Halloween Weekend
October 30–31, 1999
View details » Demon Lover Diary
Wes Craven's New Nightmare
Young Frankenstein
Videodrome

Katharine Hepburn
November 6–21, 1999
View details » A Bill of Divorcement
Alice Adams
Sylvia Scarlett
Stage Door
Bringing Up Baby
Holiday
The Philadelphia Story
Woman of the Year
Adam's Rib
The African Queen
Summertime
Long Day's Journey into Night
The Glass Menagerie

Restless and Rebellious: Teen Movies Then and Now
November 27–December 5, 1999
View details » Rebel Without a Cause
Go
Fast Times at Ridgemont High
Coming Soon
Seventeen
Edge City
Election
Dazed and Confused

The Future is Now
December 11, 1999–January 2, 2000
View details » Metropolis
Brazil
Blade Runner (Director's Cut)
Alphaville
Fahrenheit 451
La Jetee
Sleeper
Planet of the Apes
Death Race 2000
Mad Max
Things to Come
Demolition Man

Classic Movie Serials in Tut's Fever Movie Palace
View details » Flash Gordon Conquers the Universe
Radar Patrol vs. Spy King
Zorro's Black Whip
Junior G-Men

PERSONAL APPEARANCES, PREVIEWS, AND OTHER EVENTS
Back to top »
Affliction
Pinewood Dialogue with Paul Schrader
January 10, 1999

Pickpocket
Introduced by Paul Schrader
January 16, 1995

Staged reading of The Cleopatra Club, a play by Paul Schrader
January 17, 1995

The 24 Hour Woman
Pinewood Dialogue with Nancy Savoca
January 31, 1999

Texas Tenor: The Illinois Jacquet Story
With Illinois Jacquet in person
February 6, 1999

The Tic Code
Preview screening with Michael Wolff and Polly Draper in person
February 7, 1999

Antz
Special Presidents' Week screenings
February 15–19, 1999

Jazz on a Summer's Day
Introduced by George Avakian in person
February 27, 1999

Imagine the Sound
Introduced by Ron Mann
February 28, 1999

Richard Lester!
New York premiere with Stacy Cochran in person
March 6, 1999

A Funny Thing Happened on the Way to the Forum
Pinewood Dialogue with Tony Walton
March 14, 1999

Serene Intensity: The Films of Ernie Gehr
Programs One, Two, and Three
With Ernie Gehr in person
March 20–21, 1999

Program Four
Pinewood Dialogue with Ernie Gehr
March 21, 1999

The Prince of Egypt
Special Holiday Screening
April 1–9, 1999

Muhammad Ali, The Greatest
Pinewood Dialogue with William Klein in person
April 17, 1999

Student Academy Awards Regional Finals
Awards ceremony
April 22–25, 1999

April 29, 1999

Brakhage
New York premiere with Jim Shedden in person
May 1–2, 1999

Children's Filmfest '99
Family screenings
May 7–17, 1999

Mother's Day with the Movie Mom
National Velvet
With Nell Minow in person
May 9, 1999

The Gold Rush
World premiere of a new musical score
May 21, 1999

The Lamb
Pinewood Dialogue with Gaylyn Studlar in person
June 12, 1999

10
Pinewood Dialogue with Blake Edwards in person
September 25, 1999

Star Wars: Episode One–The Visual Effects
Pinewood Digital Dialogue with Dennis Muren, John Knoll, Scott Squires, and Rob Coleman in person
October 9, 1999

The Art of Collaboration
Screenings and Discussions
October 12–November 8, 1999

Last Night
Pinewood Dialogue with Don McKellar in person
October 26, 1999

Reports from the Post-PC Era
Pinewood Digital Dialogue
November 10, 1999

Coming Soon
Pinewood Dialogue with Colette Burson in person
November 28, 1999

Election
Pinewood Dialogue with Jim Taylor in person
December 5, 1999

Who Wants their eTV? Moving Images Hit the Web
Pinewood Digital Dialogue
December 8, 1999

The Iron Giant
Special Holiday Week Screening
December 27–31, 1999


COLLABORATIONS
Back to top »

Primal Screen '99
Presented by Museum of the Moving Image, the Independent Film Channel, and Time Warner Cable
April 24, 1999
View details » Harold and Maude
The King of Comedy
Polyester

Electronic Cinema and High-Definition Video: A New Way to See Film
Presented by Musuem of the Moving Image and Independent Film Channel
May 14–15, 1999
View details » The Last Broadcast
Protest
Digital Projection of High-Definition Video
Electronic Cinema Panel

Vice Versa: The Films of Donald Cammell
Presented by Museum of the Moving Image and Independent Film Channell
August 14–15, 1999
View details » Performance
Donald Cammell: The Ultimate Performance
Demon Seed
White of the Eye