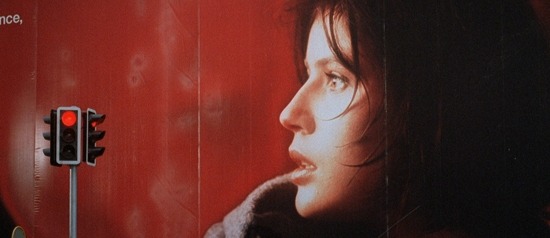 SERIES

Krzysztof Kieslowski: A Complete Retrospective
October 7–November 6, 2016
Presented in collaboration with the Polish Cultural Institute New York and Polish Film Institute in Warsaw, Poland

In the twenty years since his death at the age of 54 and at the height of his powers, Polish director Krzysztof Kieslowski's films have become only more relevant and meaningful. He was an extraordinary artist whose work was always accessible, a visionary with no shortage of ideas or formal ambitions who nevertheless kept his films grounded in the daily struggles of ordinary people. From his earliest documentations of Polish factory life to first forays into psychological portraiture, and from the religio-existential gambits of his Solidarity-era features to the star-studded festival favorites that cemented him as one of the most important filmmakers of the 1990s, Kieslowski was always drawn to the infinite, sometimes absurd, other times infuriating, complexities of our lives. His characters are rarely faced with choices as simple as right vs. wrong, individual vs. society, future vs. past. It is the constant ricocheting between these poles that defines his work, and makes the films so enduringly topical. Long before it became fashionable or culturally opportunistic, Kieslowski didn't just make films for television: He made
Dekalog
, which is arguably the greatest television serial of all time. And long before Hollywood movies were required to have sequel and franchise potential, his
Three Colors
trilogy was an arthouse juggernaut, setting three international movie stars—Juliette Binoche, Julie Delpy, and Irene Jacob—into a loosely interconnected cycle that mirrored the challenges of European unification—challenges that continue into today. This retrospective of the films of Krzysztof Kieslowski is a complete survey of all of his features, shorts, narrative and documentary films, including four posthumous works based on his unproduced screenplays. Guest appearances by collaborators and scholars of the director's work will be announced at a later date.
Special thanks to TOR Studio, Filmoteka Narodowa, WFDiF, PWSFTviT, TVP and CRF.
The posters shown before all the screenings are courtesy of the artist
Andrzej Pagowski
.