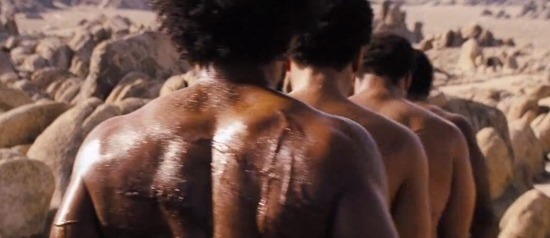 SERIES

Massa' Gaze: Screenings and Critical Discussions of the Depictions of Slavery in Film and Television
February 1
With Sheryl Antonio, Neema Barnette, Jelani Cobb, Stanley Crouch, Nelson George, Warrington Hudlin, Felicia Lee, Malcolm Lee, Shola Lynch, and Khalil Muhammad in person
Part of Changing the Picture, sponsored by Time Warner Inc.

Until the releases in the past two years of 12 Years a Slave and Django Unchained, the subject of slavery, the "peculiar institution" that shaped the American identity and psyche, has been largely absent from the American film and television narratives. Museum of the Moving Image marks the beginning of Black History Month by hosting an afternoon program of rare screenings and lively discussions with major critics and filmmakers that take a close look at the artistic treatment by the filmmakers who get to tell this story and the meanings of the stories they select to tell.

Massa' Gaze was conceived and organized by Warrington Hudlin in his dual role as President of the Black Filmmaker Foundation (BFF) and trustee of Museum of the Moving Image. Promotional partners include: WBLS-FM Open Line talk radio show, Schomburg Center for Research in Black Culture (New York Public Library), New York University Tisch School of the Arts, The Eagle Academy for Young Men (a New York City Department of Education public all-boys school), and the Black Filmmaker Foundation (BFF).