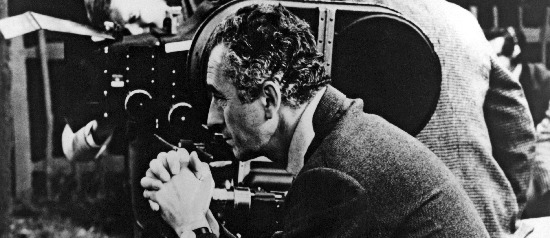 SERIES

Antonioni Documentaries
April 6–8, 2012
Michelangelo Antonioni (1912–2007), director of
L'avventura, La notte, L'eclisse, Il deserto rosso,
and
Blow-Up
, began his career making documentaries. Rarely seen outside Italy, these films offer a deeper understanding of the aesthetic he would develop in later years. As Antonioni said of his first documentary,
Gente del Po (People of the Po Valley)
, filmed in 1943, "Everything that I made afterwards, either good or bad, starts from there, from this film on the River Po." In these documentaries, we see Antonioni's roots in the aesthetic of neorealism through his eye for social reality, but we also see the beginnings of another eye, one that looks below the surface of the image for a deeper, more complicated and contradictory reality that goes beyond the social. These documentaries also reveal Antonioni's lifelong interest in process and duration in the way his unobtrusive camera follows events as they unfold in time according to their own narrative logic and pace.
Curated by Eugenia Paulicelli. A symposium, "The Gaze Elsewhere: Michelangelo Antonioni Centenary," will take place at Queens College, CUNY, on April 5 (Recital Hall, Room 226 / 10:00 a.m.–12:30 p.m.). Speakers will include: Marco Natoli (University of Massachusetts); David Ward (Wellesley College); Ronald Gregg (Yale University). The panel is presented with support from the Department of European Languages and Literatures, Film Studies, Queens College, CUNY.

Presented with support from the Office of the Dean of Arts and Humanities, Queens College, the City University of New York. Special thanks to Cinecittà Luce S.p.A. and the Italian Cultural Institute.