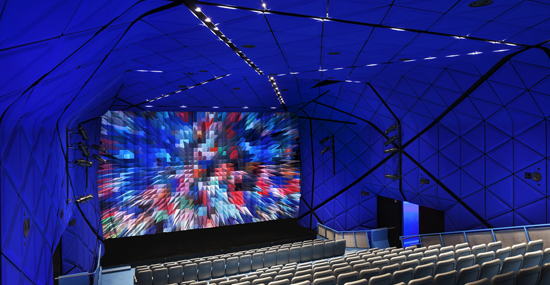 Museum Expansion
On January 15 2011, the transformed Museum opened its doors to the public, featuring a stunning, modern, and versatile building by architect Thomas Leeser.

The Museum is now able to present more screenings and a wider range of programming in the 267-seat Sumner M. Redstone Theater and the 68-seat Celeste and Armand Bartos Screening Room. The core exhibition, Behind the Screen, has received a complete technological and artistic overhaul. A major new gallery has been created for changing exhibitions, and new spaces have been added for the presentation of video art.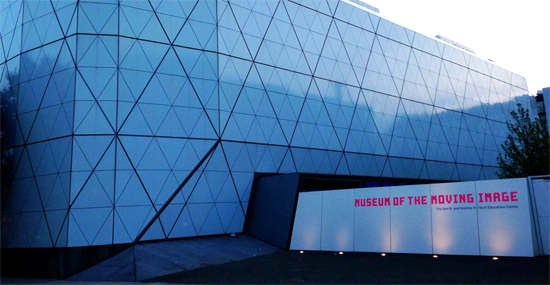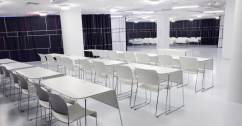 The Ann and Andrew Tisch Education Center enables the Museum to serve twice as many students, and to offer a wide new range of production workshops, along with the tours and screenings that serve tens of thousands of students each year.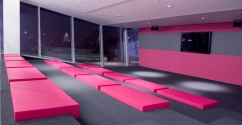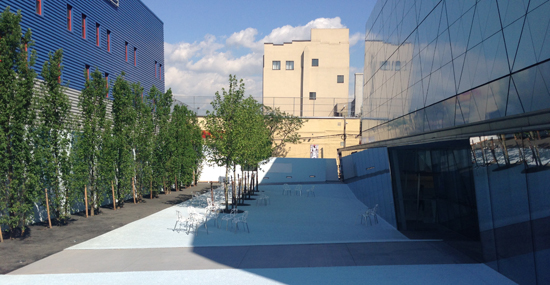 The new George S. Kaufman Courtyard offers visitors a comfortable outdoor space to relax during a visit and enjoy a unique view of the Museum's rear facade. In the warm weather months, it serves as a venue for screenings, live events, exhibitions, and artist installations. It also provides direct access to the Ann and Andrew Tisch Education Center, allowing the Museum to better serve the 50,000 students who visit each year.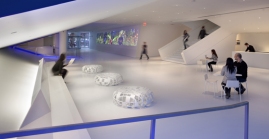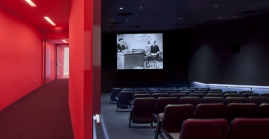 The Hearst Lobby, William Fox Amphitheater, Moving Image Store, and Moving Image Café are all part of a dramatic transformation that now guarantees the Museum is at once an international center for the appreciation and study of the moving image, and an inviting, user-friendly destination for local museum-goers and tourists from around the world.

Architectural Team: Leeser Architecture, New York
Founder and Principal: Thomas Leeser
Project Manager: David Linehan
Design Team: Simon Arnold, Kate Burke, Sofia Castricone, Henry Grosman, Joseph Haberl